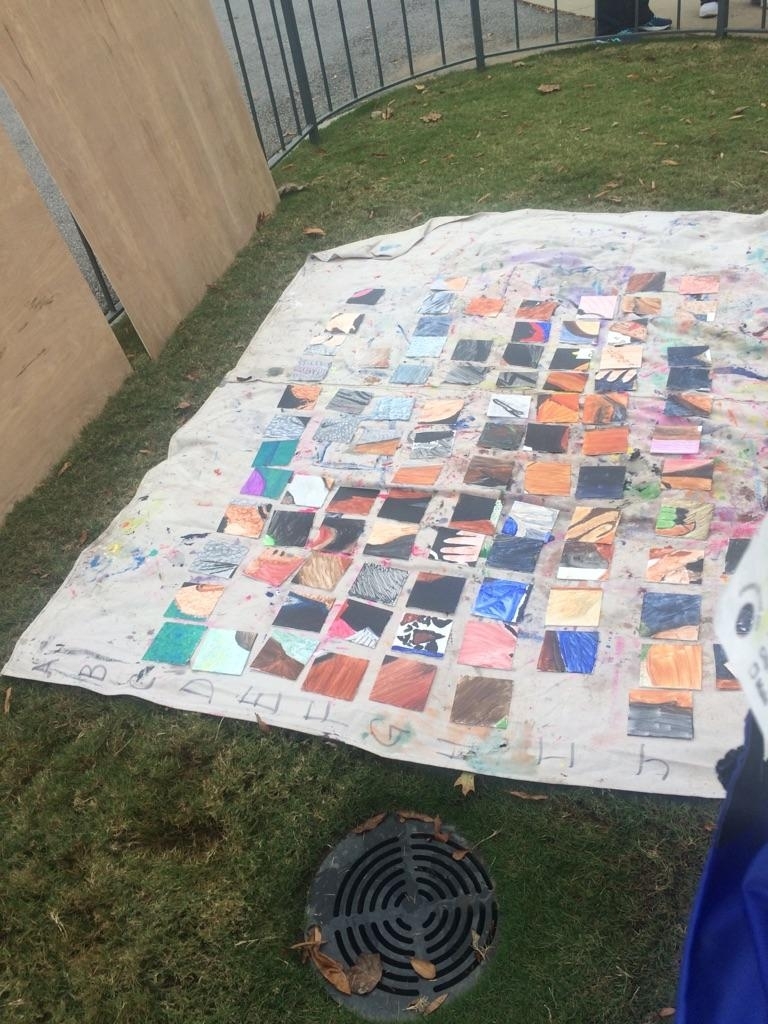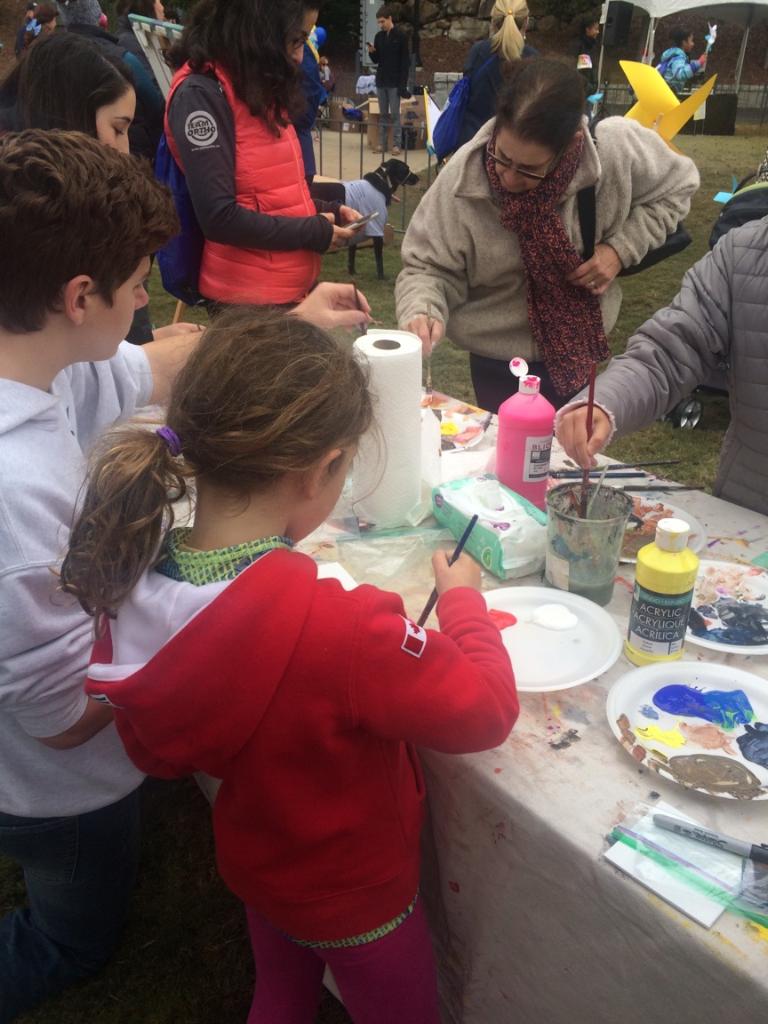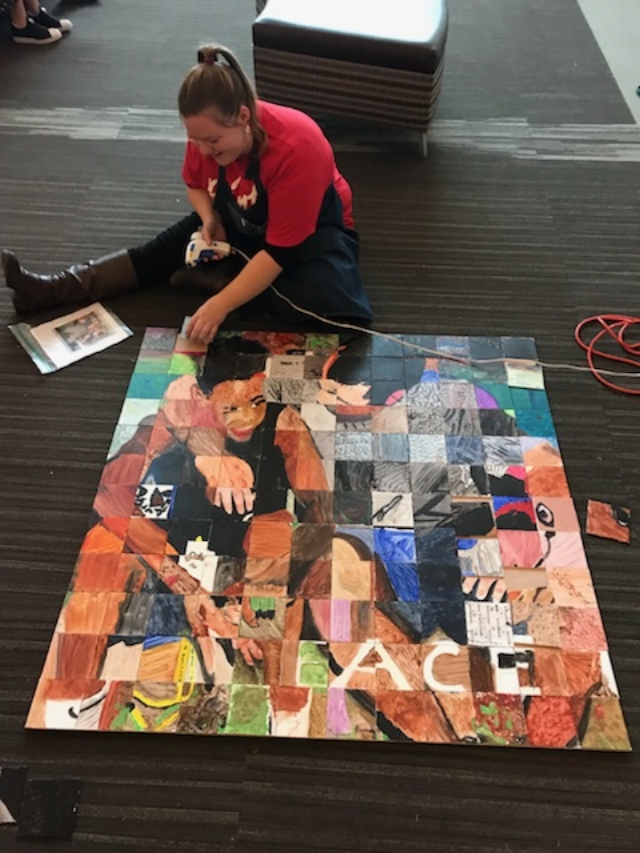 This is a special guest post by Paint Love volunteer Yesha Shah, who will be a Paint Love Marketing Intern in Spring 2018!
This past Sunday, Paint Love partnered with Kate's Club at Piedmont Park for their Memory Walk to honor the memories and legacies of loved ones who have died. Kate Club's helps children cope with loss and death through therapeutic programs. At Paint Love, we bring creative art projects to children and teens who have faced trauma. Because of our shared philosophy, providing a creative outlet was our way of engaging the youth at Kate's Club who have faced loss.
The Project
We decided to make a collaborative mural, much like the one made in Houston. National Children's Grief Awareness Day is Thursday, November 16, so the message we wanted to send out to the children is that they're not alone. For this reason, we chose to have a mural with pictures of togetherness and Kate's Club tagline, "Face Grief Together." The mural was broken up into little squares. Each child painted their tile with the corresponding square from the mural. The final product was a college made by combining the individual works of art.
Next, we took the project to the High Museum to do add a community component. The High was admission-free for a community day so it was the perfect opportunity. The theme at The High was "Around the World in 30 Days" so we focused on the theme, "Grief is universal."
We invited the public to make something that would support/connect with the artwork made by the families at Kate's Club. Participants at the High created the portions of the mural with paper collage. It will demonstrate the community supporting those who are grieving. The paint represents those who face loss and the paper represents those who love and support them and together it makes a complete mural. The paint is messy...as is grief and loss. The paper is stable, structured: like friends who surround those who grieve with them.
Seeing everyone band together in support was heartwarming. People came with signs for loved ones who have passed. They were coated with stickers, glitter, paint, and messy handwriting that can only be done by a child. Many people who are grieving do not like talking about death and remembering those they've lost, but these signs and the Memory Walk showed children that it is okay to still talk about, and remember their loved ones. Just because they are not here anymore, doesn't mean that they are gone from our memories and hearts.
We are honored to have worked with Kate's Club, and look forward to continuing our partnership with them.